BRIDGE SAW

(Circular Blade Saw)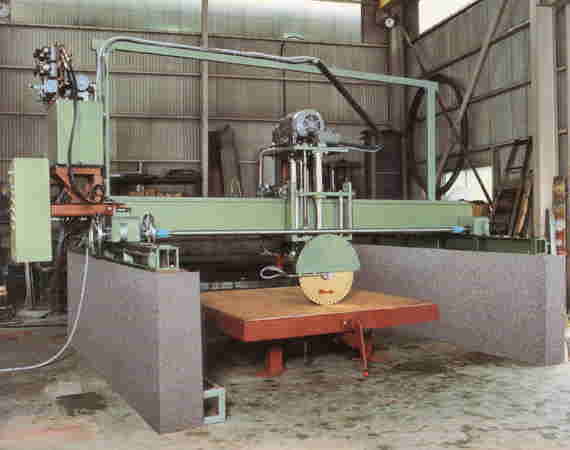 Use: Stone Cutting, etc.
SPECIFICATIONS
Max. Stone Size
2M x 2M
Diamond Blade Diameter
16Inch to 32Inch
Motors

Main 11kW
Up-Down 0.4kW
Left-Right 1.5kW (Hydraulic)

Total: 12.9kW (17Hp)
Blade Left-Right Movement Distance
2.7M
Blade Up-Down Movement Distance
0.3M
Blade Left-Right Moving Speed
0-12M/min.
BladeV, Horizontal Slide
Rack
Body Moving Distance On Rail
2.4M
Table Size
2M x 2M
Machine Size
Drawing
Specifications may be changed without prior notice.
---
(C) Ogyu Manufacturing Inc. 1997-2007 All rights reserved.