72 INCH CIRCULAR BRADE SAW

(Block Saw)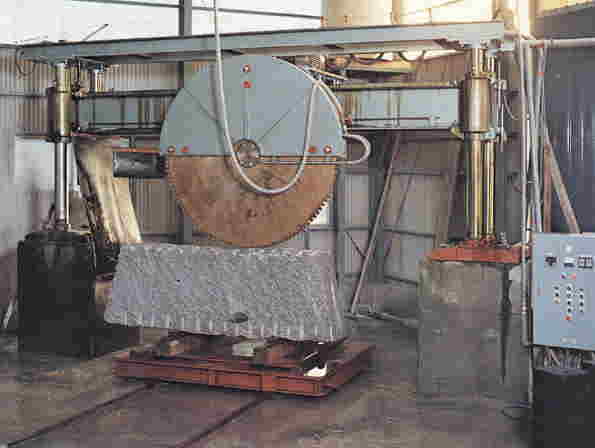 Use: Stone Cutting, etc.
SPECIFICATIONS
Max. Stone Size
2.5Feet(H) x 8Feet (or 10Feet)
Diamond Blade Diameter
72Inch
Blade Left-Right Movement Distance
2.5M (or 3.1M)
Blade Vertical Movement Distance
0.98M
Auto Cutting System
Step Cutting
Final Cutting In Auto Cutting
Up-Cutting, Speed Reduction to 1/2
Motors

Main 15kW
Left-Right 0.75kW
Up-Down 0.75kW
Cart (Option)

Total: 16.5kW (22Hp)
Weight
4.5Tons
Machine Size
Drawing
Specifications may be changed withour prior notice.
---
(C) Ogyu Manufacturing Inc. 1997-2007 All rights reserved.